Thanks for printing! Don't forget to come back to Zerorez Carpet & Upholstery Cleaning for fresh content!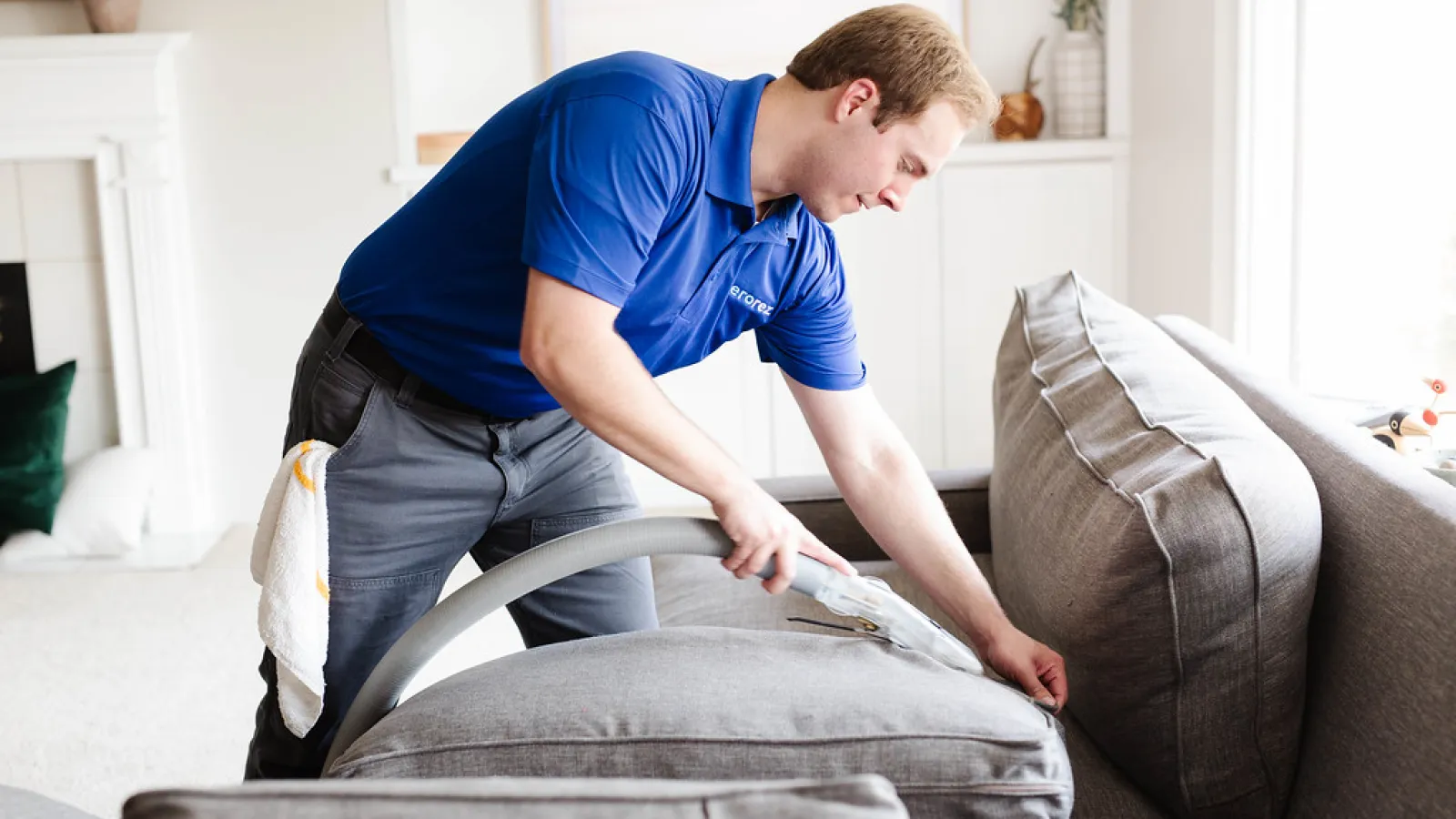 Upholstery Cleaning
Furniture and other upholstery are a breeding ground for harmful microbes, which can cause allergies, sickness and offensive odors. The Zerorez® cleaning process does not use soaps, detergents or shampoos to mask these problems, but instead uses its revolutionary green cleaning fluid, Zr Clean™️ to eliminate them, thereby restoring the appearance of your furniture. And Zerorez® can protect your upholstery too, keeping it clean and stain-free longer!
Make Your Upholstery Look New Again
The furniture and upholstery in your home can act as a breeding ground for harmful microbes and bacteria. This leads to allergies, offensive odors, and health risks. With Zerorez, our cleaning process stays clear of harsh soaps and detergents and doesn't simply mask the problem.
Instead, our revolutionary Zr Clean™️ helps inhibit the migration of harmful substances. This restores the appearance of your furniture and contributes to a healthier indoor environment.
To kickstart the cleaning process, Zr Clean™️ is applied to your upholstery via low-pressure spray. This loosens up embedded dirt and debris and cleans your upholstery while removing a wide range of harmful substances. The emulsified dirt is then disposed of, leaving just the extraction water which dries quickly and with Zero Reside™.
Advantages of using ZEROREZ®
Safe on all kinds of upholstery, including the finest natural fibers and the hardiest synthetics.

Restore appearance to "Like-New."

While removing dirt, prevents stains and soiling.

Safeguards against spills.

Non-toxic, no chemical residue.

No exposure to harmful cleaning agents.

Specially designed Protectant just for upholstery!
The Perfect Clean
Our cleaning process is perfect for seating, curtains, auto interiors - any upholstered item! The Zerorez® patented cleaning process delivers our Zr Clean™️ fluids to any type of upholstery, while using the highest rated cleaning method to remove all soils in a safe, effective process. Zerorez® can also clean, moisturize and protect your fine leather furniture. Please inquire or call us to learn more.