Thanks for printing! Don't forget to come back to Zerorez Carpet & Upholstery Cleaning for fresh content!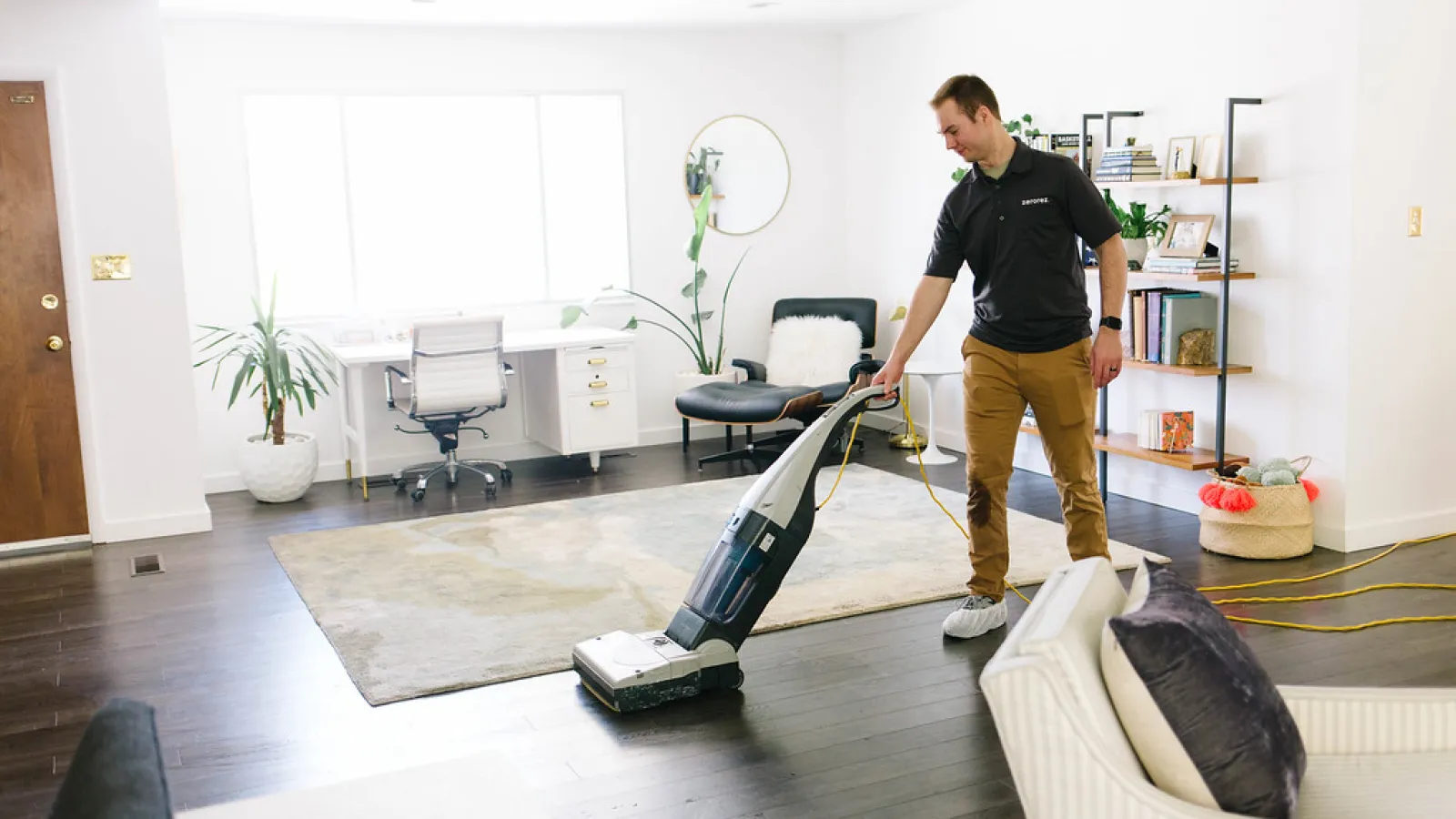 Hardwood Floors
Hardwood floors get damaged over time and lose their luster. Bring your floors back to life and save yourself from costly refinishing or even replacing your floors. Call Zerorez® to care for your hardwood surfaces before its too late!

*To schedule Hardwood Cleaning and Protection, please call 317-388-5141.
The only choice for a true clean that lasts longer.
Restore the Beauty of Your Floors
These Hardwood Floors Need a Facelift
The vast majority of hardwood floors have only mild marring, scratches, and typical wear and tear. Our services range from an intensive hardwood cleaning to protecting your newly cleaned surfaces.
Non-invasive Service
In most cases our services are noninvasive to the floor and your family.

*To schedule Hardwood Cleaning and Protection, please call 317-388-5141.
High Quality Coating
To seal the deal, we'll apply a coat of high-quality, long lasting, water-based polyurethane, preserving the wood's natural beauty.
Floors Take a lot of Abuse!
Resurfacing your hardwood floors should not take over your life. Zerorez® uses powerful stand-alone cleaning units and the latest resurfacing processes to cut down on time and hassle. You can even walk on your newly restored floors the same day we service them.

Protect Your Investment
Regular care and professional maintenance can protect your flooring investment and prevent very costly repairs, which could include sanding, re-staining and complete re-finishing. (Not to mention the inconvenience of repair time and dust and repair materials in your home.)
The most important thing you can do to preserve and maintain your flooring is to have them professionally cleaned and protected on a regular basis. We use the latest hard surface cleaning technology to beautify your valued flooring!
Why Choose Zerorez®
The right way to clean your hardwood and laminate flooring in the Indianapolis area.
We perform an inspection of the hardwood flooring.

We use a neutral cleaner to help lift any oily substances.

We extract the emulsified substances, leaving your hard surfaces free of soil-attracting residue.

We then apply a preservation finish on hardwood floors to create a barrier. The coating barrier helps resist scratches and protect your original finish.