Thanks for printing! Don't forget to come back to Zerorez Carpet & Upholstery Cleaning for fresh content!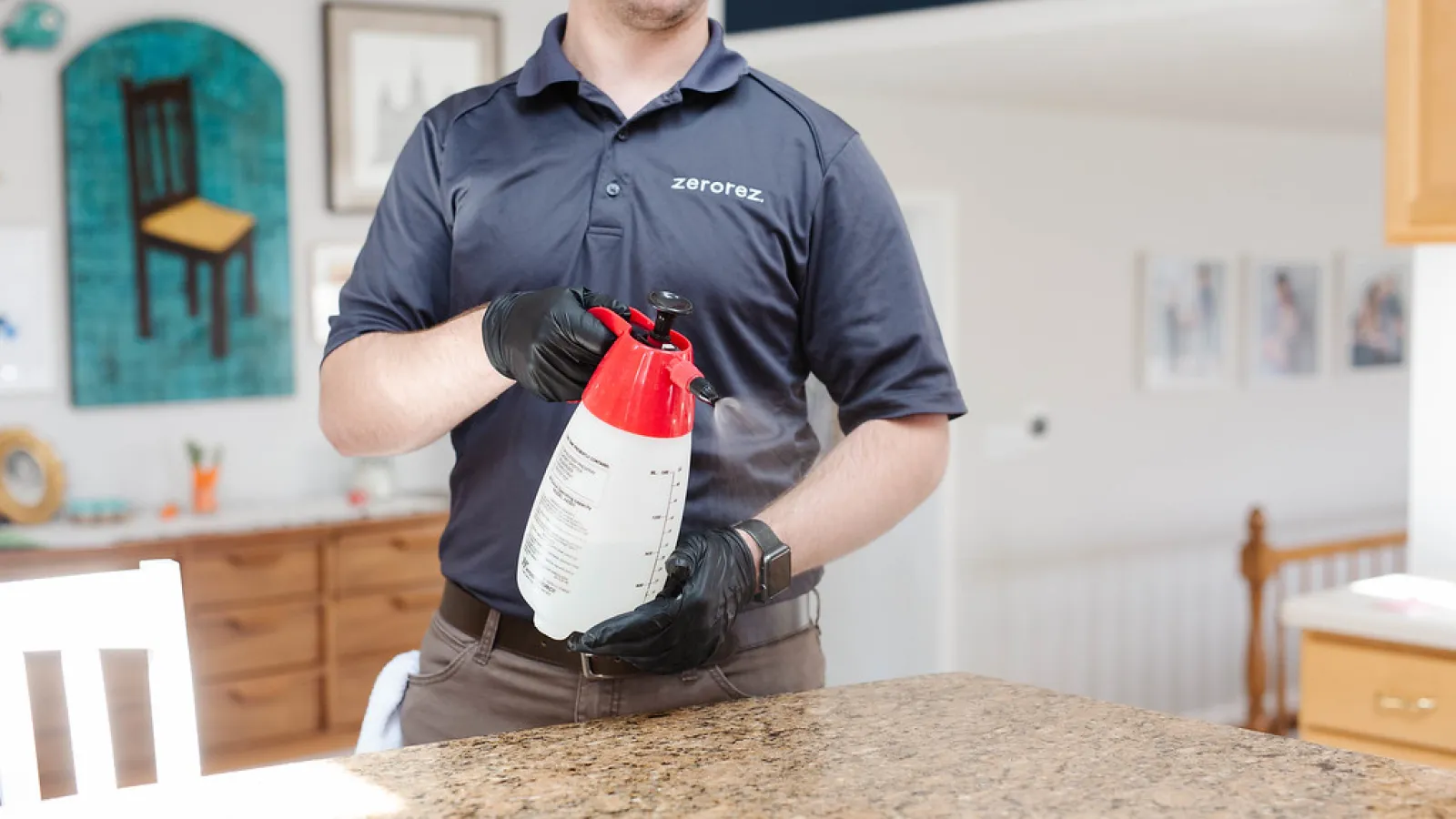 Hard Surfaces
Zerorez® offers a remarkable and GREEN solution to cleaning your tile, countertops, glass surfaces, natural stone and other hard floors surfaces to clean, protect against harmful pathogens and keep them looking their best.
Zerorez&reg Has The Solution
Traditional tile and surface cleaning employs soap and detergents to break up the soil, but this leaves an invisible residue film on your countertops, glass and floors. This film actually attracts dirt and over time discolors the grout and hard surfaces. Now, you don't have to scrub your grout lines for hours at a time or worry about unclean and unprotected surfaces - Zerorez® has the solution.
Using a powerful truck mount unit as well as our unique patented cleaning system, we deliver Zr Clean™️ at high pressures to your floor and surfaces, removing all built up residue and soil. This cleaning process returns your floors and hard surfaces to their original appearance and luster.
GREEN Clean For Healthier Living
Our proprietary and GREEN multi-surface protectant inhibits the migration of harmful substances on all surfaces, while creating an invisible barrier on your living surfaces. This makes your home or business healthier and makes cleaning and maintenance easier.